---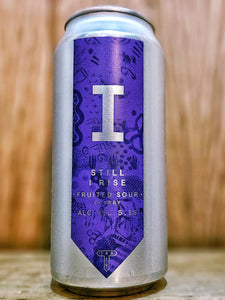 Fresh Craft Beer from our Bottle Shop and Taproom:
For the first of three in this year's IWD releases we have Still I Rise, a 5.1% Cherry Sour.
Lightly sour, and packed full of cherries, the beer pours a beautiful deep and vibrant red with a mouth-watering aroma of freshly crushed cherries.
All three of our IWD beers are in support of the Fawcett Society (Registered Charity 1108769) who are the UK's leading membership charity campaigning for gender equality and women's rights at work, at home and in public life.
PRODUCT DETAILS

STYLE:
Sour
ORIGIN:
Manchester
SIZE:
440ml Can
ABV:
5.1%
HOPS:
TBC