---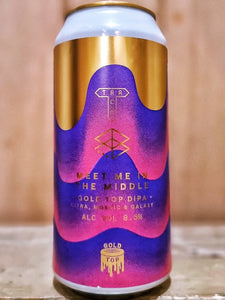 Fresh Craft Beer from Our Bottle Shop and Taproom:
The inescapable void of causality beckons for particles entangled across galaxies. The connection is brief but lasts a lifetime with the impossible taking shape in mere chronons.
As wave functions collapse, temporal threads unravel with explosive bursts transforming into intense waves (or are they particles?) of juicy papaya, sweet guava & luxurious velvet sweetness from Citra, Mosaic & Galaxy. Parallel universes morph & shift until all that exists is this singularity of a beer, immortal & glorious, a supernova of flavour. Basically... it's really, very pleasant.
PRODUCT DETAILS

STYLE:
DIPA
ORIGIN:
Manchester
SIZE:
440ml Can
ABV:
8.5%
HOPS:
Galaxy, Citra and Mosaic