---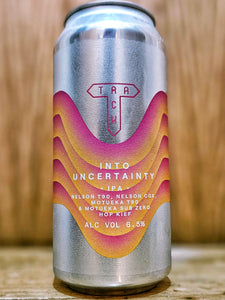 Fresh Craft Beer from Our Bottle Shop and Taproom:
Nelson two ways (CGX & T90), alongside Motueka two ways (Sub Zero Hop Kief & T90). More technology that you might realise goes into getting hops across the globe to us in their best condition (read more about CGX here - https://www.crosbyhops.com/news-blog/blog/crank-up-the-aroma-and-flavor-with-cgx, and Sub Zero Hop Kief here - https://www.freestylehops.com/hop-varieties/subzero-hop-kief/).
Hop technology aside we love both Nelson Sauvin and Motueka, so putting them in a soft, pillowy, hazy IPA together is an Antipodean delight we can all get behind.
PRODUCT DETAILS

STYLE:
IPA
ORIGIN:
Manchester
SIZE:
440ml Can
ABV:
6.5%
HOPS:
Motueka, Nelson Sauvin