---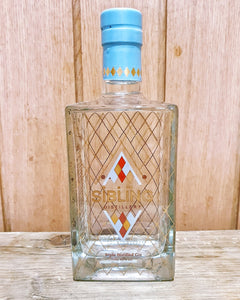 Sibling Gin is made by four young siblings in Cheltenham using a base Vodka spirit they have produced themselves. They double filter their vodka and before it is distilled for the third time botanicals are added. Each label is bottled with a batch sticker and is one of only 400 taken from the very heart of the gin.
They use the finest classic ingredients and add a twist with vanilla, blueberries and subtle hints of orange and lemon.  
On the nose the gin is rich and smooth, with a hint of vanilla, chased by more traditional juniper and citrus notes. Finally fresh berries complete this luxurious scent. In the mouth, it's a soft and full spirit, gently giving way to light peppery freshness and orange citrus. Vanilla and a burst of fruity blueberries give a finish that is long and distinctive, leaving you to explore more flavours as it develops.
PRODUCT DETAILS

STYLE:
Contemporary
BOTTLE SIZE:
70cl
ABV:
42%
ORIGIN:
Cheltenham, Gloucestershire.
PERFECT SERVE:
Lots of ice, Fever-Tree tonic, blueberries and an orange twist.
BOTANICALS:
Juniper berries, coriander seeds, vanilla, blueberries, orange and lemon.