---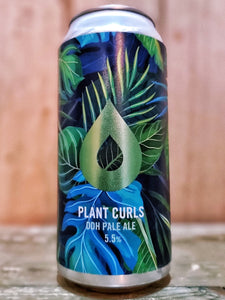 Fresh Craft Beer from Our Bottle Shop and Taproom:
Ah Citra and Mosaic. The lifeblood that has run through the brewery since that snowy start back in 2018 all the way up to today, we don't know what it is with these two, but it just...works. Like Lennon and McCartney, there's just a synergy between this pairing that sings in perfect harmony when utilised together. Lennon and McCartney couldn't do it all on their own though, so we need a Harrison and Starr to keep everything tight at the back - step forward Idaho 7 and Talus.
Sorely underrated in our opinion, these two hops bring pink grapefruit, pine resin and floral notes to keep everything balanced against the ripe pineapple, mango, and passionfruit of the two superstar frontmen. All working in harmony as a complete unit, this is perhaps our most balanced DDH Pale to date.
PRODUCT DETAILS

STYLE:
DDH Pale Ale
ORIGIN:
Flintshire, Wales
SIZE:
440ml Can
ABV:
5.5%
HOPS:
Mosaic, Talus, Idaho-7 and Citra