---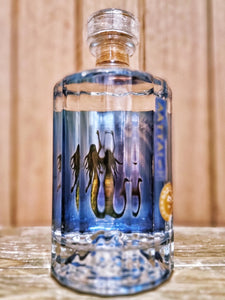 Artisan Gin from our Bottle Shop and Taproom:
Aatta, meaning 'eight' in Old Norse is made to the London Dry standards of gin production and is uniquely distilled eight times. As far as we know, Aatta and Orkney Akvavit are the only spirits hand crafted in the UK using this many distillations for a truly silky mouthfeel. The final distillation is completed over a lengthy 24 hours with eight botanicals including fresh zesty oranges, hand picked rose hips, bright juniper and a little vanilla.
The tasteful bespoke bottle desgined by the company is based on traditional receptacles found on Orkney's shores from times past which were made to last, with the business name 'Orkney Spirits Limited' made into the glass of the bottle. Aatta has already won gold in the Spirits Business Awards and while it has joined their collection later than their other gins, it is set to be their signature gin as it has been in stages of planning for many years.




PRODUCT DETAILS

STYLE:
London Dry
BOTTLE SIZE:
70cl
ABV:
40.0%
ORIGIN:
Scotland
PERFECT SERVE:
A proper Indian tonic, lots of ice and a wafer thin slice of Orange. 
BOTANICALS:
Juniper, Angelica Root,Vanilla, Orange, Rose Hips