---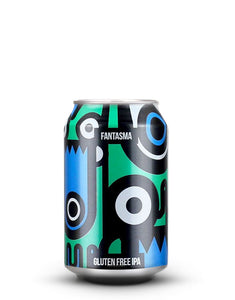 Magic Rock Fantasma is a dank and juicy IPA using Golden Promise, wheat and Cara Munich malts in the mash for a sweetly smooth body.
For the hops they judiciously bittered with Magnum in the kettle followed by Citra T90 in both the whirlpool and in dry-hopping.
The aroma/flavour is fruit-filled, dank and resinous, with plenty of tropical mango giving a moreish drinkability. Fermented with house American ale yeast (WLP001) for a refreshingly clean finish, this IPA is also Magic Rocks first gluten-free beer using Brewers Clarex®.
PRODUCT DETAILS

STYLE:
IPA (Gluten Free)
ORIGIN:
Huddersfield, Yorkshire
SIZE:
330ml Can
ABV:
6.5%
HOPS:
Magnum, Citra T90
FOOD PARING:
TBC