---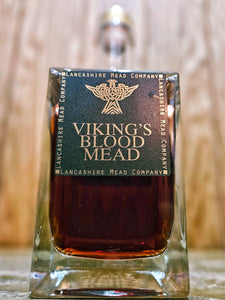 Artisan Spirits from Our Bottle Shop and Taproom:
This mead is a 'melomel' (fruited honey mead), using blossom honey. 
It has pure blueberry, blackcurrant and blackberry concentrate added to the fermentation process.
The addition of the berry juice gives it a smooth and deceptive, almost alcohol-free taste – despite its percentage!
The flavour has become a firm favourite with regulars and non-mead lovers alike and doesn't stick around for long. Be careful of the 'wobbly leg syndrome' – you have been warned! The only one of our meads that we recommend is best drunk young – can be served chilled or over ice or pair with something 'fizzy'….
 

PRODUCT DETAILS

STYLE:
Mead
BOTTLE SIZE:
70cl
ABV:
14. 5%
ORIGIN:
Lancashire 
SERVE:
TBC