---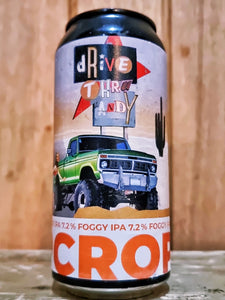 Craft Beer fresh from our Bottle Shop and Taproom:
 Crop beer was founded in March 2021 during COVID lockdown 3 by brewer Donncha Burke.

It was set up with a desire to push boundaries and break rules. Brewing beer is often bound by many rules that have been passed down from macro brewers, for the sole purpose of creating 'lager' the fastest, the cheapest and as consistently bland as they can muster.

Humans have been brewing longer than they have had dogs as pets. The traditional farmhouse brewers of Scandinavia used to pass down recipes from generation to generation, they didn't know why they did what they did, they just knew it worked and made beer. They didn't have fancy gadgets for measuring PH or temperatures they brewed by senses like a chef.

As brewers we are both scientists and creatives, scientists test theories and creatives add some flair to the product.

Another main ethos of Crop is to show that beer is the sum of it's parts, to that effect we will be showcasing our suppliers of grain, fruit, hops and yeast. 
Brand New Brewery...utter juice Bomb...guess that works pretty damn well!

PRODUCT DETAILS

STYLE:
IPA
ORIGIN:
Salisbury
SIZE:
440ml Can

ABV:
7.2%
HOPS:

Idaho 7, Citra & Riwaka