---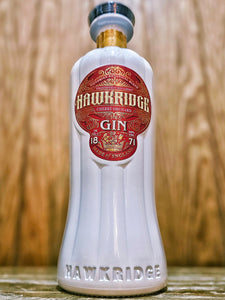 Artisan Gin from our Bottle Shop and Taproom:
A favourite summer fruit of the Victorians, cherries were loved by all classes of society. Growing abundantly in English orchards, cherries were a staple ingredient of many wonderful Victorian recipes. Created using pressed red cherries and a touch of vanilla.
FLAVOUR BOTANICALS
Pressed red cherries, vanilla and honey from our own hives.
TASTING NOTES
"Delectably smooth mouthfeel with creamy notes of almonds and pomegranate. Rich and viscous on the palate leaving a lingering hint of summer berries."
THE STORY
This gin imagines a time of Victorian opulence, extravagance and discovery. Cherries were abundant in English orchards and available to all classes – a real seasonal treat for the masses. Crafted using a three-part method which includes traditional distillling techniques, vapour infusion and the addition of our Victorian inspired botanical tea. This sumptuous clear gin is finished by delicately blendimg a separate distillation of pressed red cherries and vanilla for a deliciously rounded flavoured gin. This is a gin steeped in the English countryside...not just made in England but made of England.

PRODUCT DETAILS

STYLE:
Fruity Dry
BOTTLE SIZE:
70cl
ABV:
42%
ORIGIN:
Newbury
PERFECT SERVE:
A proper Indian tonic, lots of ice and a wafer thin slice lime
BOTANICALS:
Juniper, Jasmine, Honey, Mint, Cherry